Features That Adapt to Your Business
If we were to enlist all of the things you can do with these system for every operator, we would need more space, but here's a few of the most popular things our clients use this for.
Booking Confirmation & Reminders
1
Automatic booking confirmations
Send locations, pictures, and documents (like your vouchers)
Your team spends too much time responding the same questions everyday. Automate the answers customers are looking for, regardless of where those bookings came from (OTA? Website? It doesn't matter).
Health & Safety Information
Make sure your customers have peace of mind about their health and safety by informing them about the measures and protocols you are taking during the tour or activity.
2
Inform customers about protocols
Remind them if they need to bring something
Less cancellations or no shows.
Up-selling & Cross-Selling
3
More direct bookings at zero cost
Offer add-ons or upgrades
Recommend customers other tours
Increase your revenue and occupation at NO COST by offering more tour options to your future customers and direct them to your website or your partners' websites for booking!
4
More content for you at no cost
More social mentions & interactions
Offer perks or discounts for upselling
You need more pictures for your website, social media & OTA partners. This can be provided by customers at no cost. PLUS, you can get organic mentions & interactions on social media thanks to this simple tool.
Turn Pictures into Postcards
Contactless Tips for Tour Guides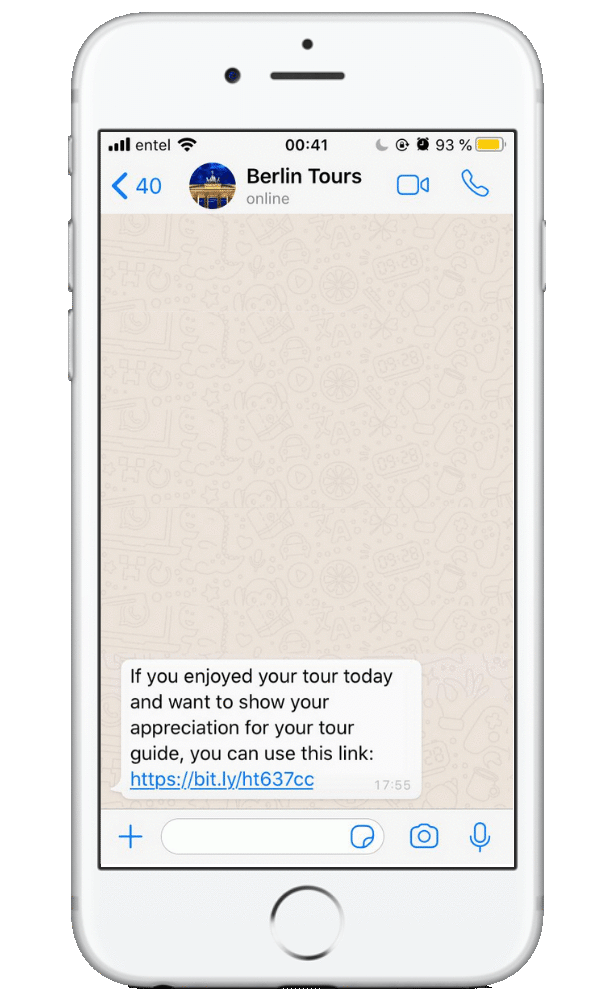 5
Allow customers to give tips to tour guides using their credit card or PayPal
Put the safety of your staff first
After the COVID-19 crisis, travelers will not be carrying cash but they will still want to show their gratitude if they had a good experience during their tour.
Real-Time Surveys & Reviews
6
Get real-time feedback from customers
Get more reviews on TripAdvisor
Automated and truthful surveys
If everything goes right, customers get your TripAdvisor profile to write a review. If not, you'll get real-time feedback, which means higher chances of making things better.
Smart Chatbot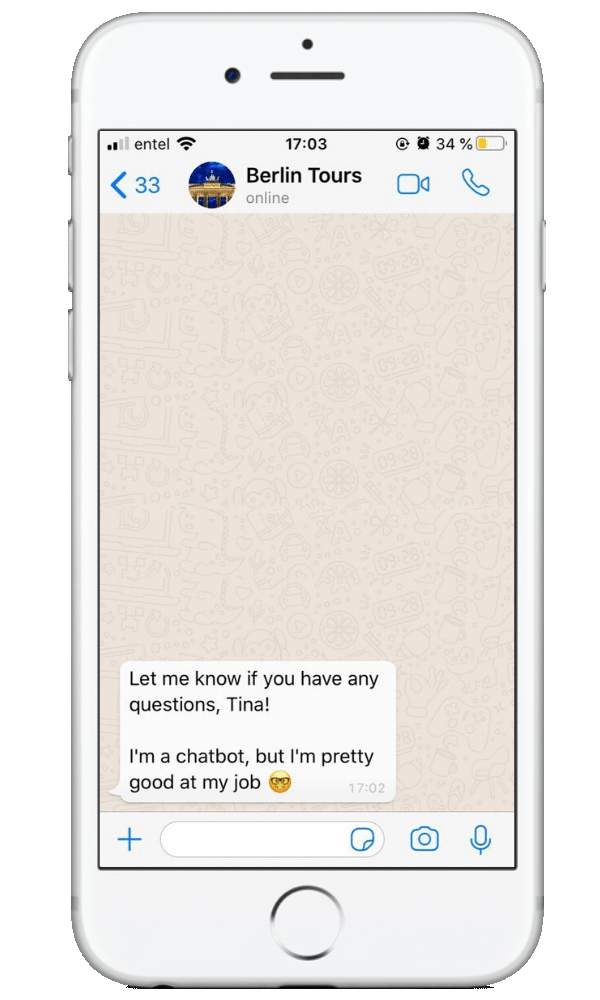 7
Automatic answers to questions
Configurable responses per tour
Compliment with real-human support
Your team can be focusing on more than just answering the same questions all the time. This chatbot is able to take care of that for you so you can put your team to respond to more complex issues, if needed.