Automated SMS & WhatsApp
for Tour & Activity Operators
Streamline the communication with your customers and get more bookings.
If you are a tour & activities operator, we can help.
Send Google Maps meeting or pickup points to ensure a smooth operation, get more bookings through cross-selling or up-selling, get more positive reviews, save time on customer service.
Send guests the link to see where the bus is, welcome them after boarding, send suggestions on what to do during the day, ask for reviews, try up-selling the experience.
Send customers the exact location of your attraction, suggestions for that day, recommend up-sells or meals before arrival, get pictures of them enjoying, and more reviews
Get 2,500 messages for FREE.
TourOpp GO! can automatically suggest upgrades, recommend clients to book other products, and send coupons or discount codes.





Up-selling or cross-selling →
Don't let customers forget you. Interact with them on social media, put a logo on their pictures, and ask for reviews at the end of the tour.





Turn pictures into postcards →
If you are a solo-operator, you know how painful and time consuming it is to respond to customers repetitive questions. If you work for a bigger company, ask the team in charge.

How much more could they be doing if we could handle this?



Booking confirmations and reminders →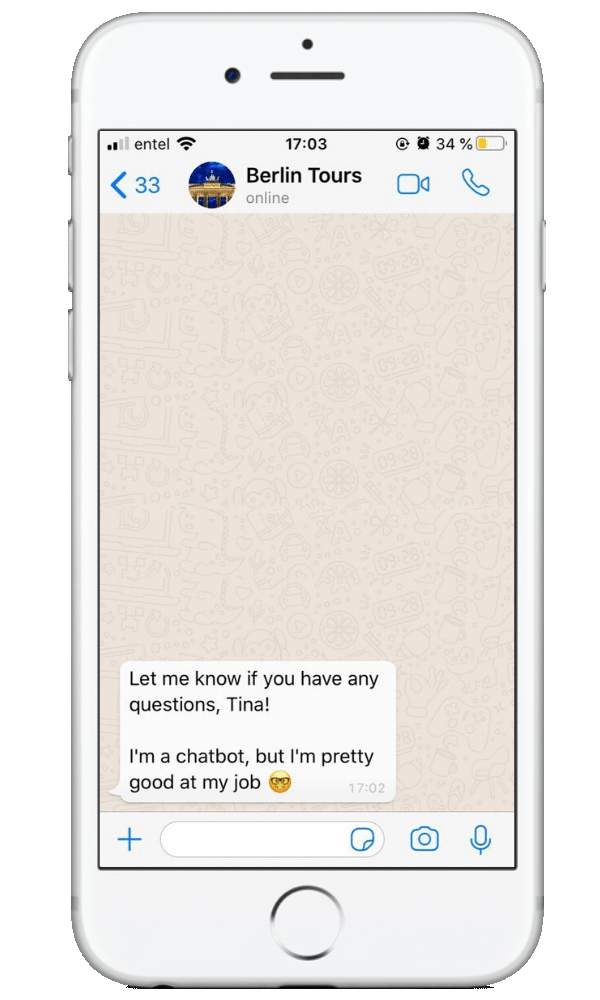 Trusted by Tour & Attraction Operators Around the World
and this is what they are saying:
I am convinced that this is a product that adds greatly to our concierge services in order to enhance guest experiences. We look forward to further expanding our relationship with TourOpp Go!"

- Rob Woodford, Black Cab Heritage Tours
Our customers' figures after using our service:
+ $1,440 USD more per month in extra bookings
- 37% less time spent on customer service